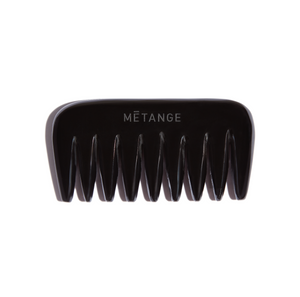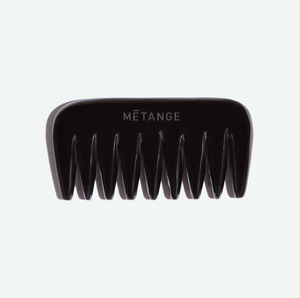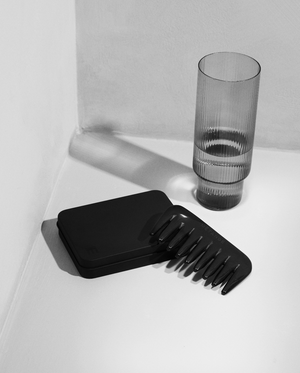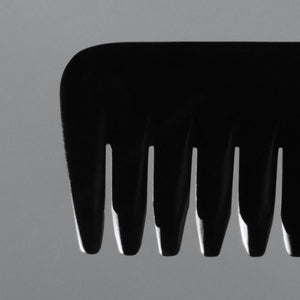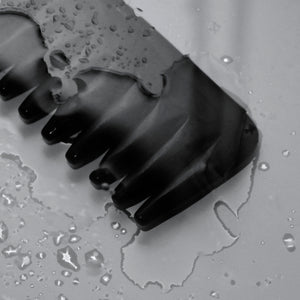 THE DUALITY STONE - Black Obsidian Stone Comb + Gua Sha Tool
Meet our Duality Stone, an innovative massage tool designed for face and body. Part massage comb and part gua sha, this dual ended stone can be used to increase circulation and stimulate lymphatic drainage for detoxification. 

Rooted in traditional eastern medicine, Combing Therapy is a technique used to strengthen the body's ability to self-heal by stimulating meridian points connected to the scalp. 
USE THE COMB EDGE - to massage the scalp, comb through hair and use gentle circular motions to relieve tension. Ideal for use on wet hair. 
USE THE FLAT EDGE - to massage the body, place the flat edge against the skin and use long, downward strokes. Best used with an oil for ideal slip.
Hand carved and made of 100% certified black obsidian stone. Includes outer metal tin packaging and soft travel pouch.